Where The Wild Things Are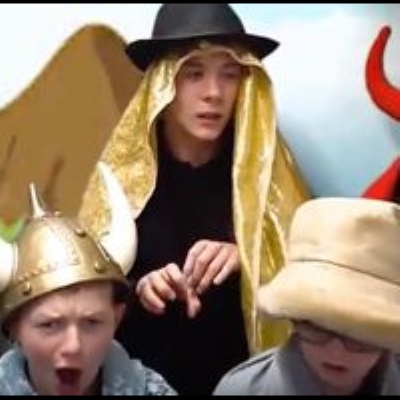 Pupils in Key Stage 3 have been reading 'Where The Wild Things Are' and were really excited to have a go at making their own version of the story - but as a movie!!!
There was a group drawing backgrounds, a group composing music and sound effects and a group doing the video editing. Here's a few of the students as they work in class ...and don't forget to click here to watch the video!